I've got a hold on this great sectional sofa but it's in San Angelo (4.5 hours away from me in Dallas). My husband and I don't mind the drive and plan to make it a mini vacation (San Angelo is a pretty neat town) but so far, haven't been able to figure out the vehicle.
U-Haul rents pickups but we'd have to get it in Dallas since they don't have pickup trucks in San Angelo--that adds up to be over $400 since they charge mileage (and doesn't include gas, of course). Seems like there's got to be a better way!
Here's a picture of it: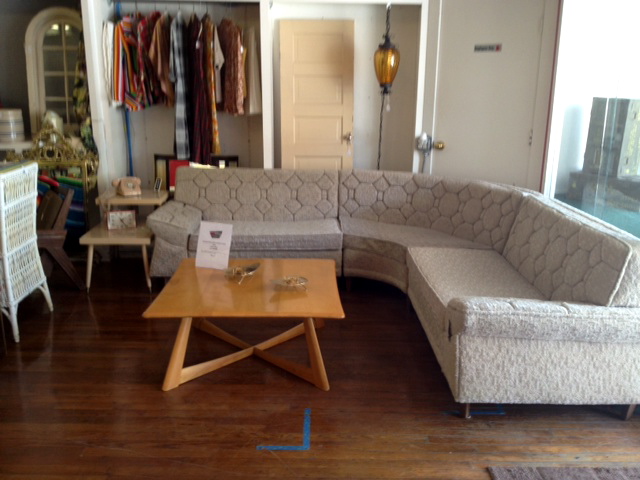 Each end section is 52 inches long and 34 1/2 inches deep and 31 inches tall. The corner section is the same height and corner to corner 67 inches. The end sections can be stacked on top of each other face to face. Not sure if it would fit in a van or large SUV--I'd have to measure.
Does anybody have experience with this sort of thing? Any advice? I really want this sofa!